April 24, 2018
Posted by:

Ellen

Category: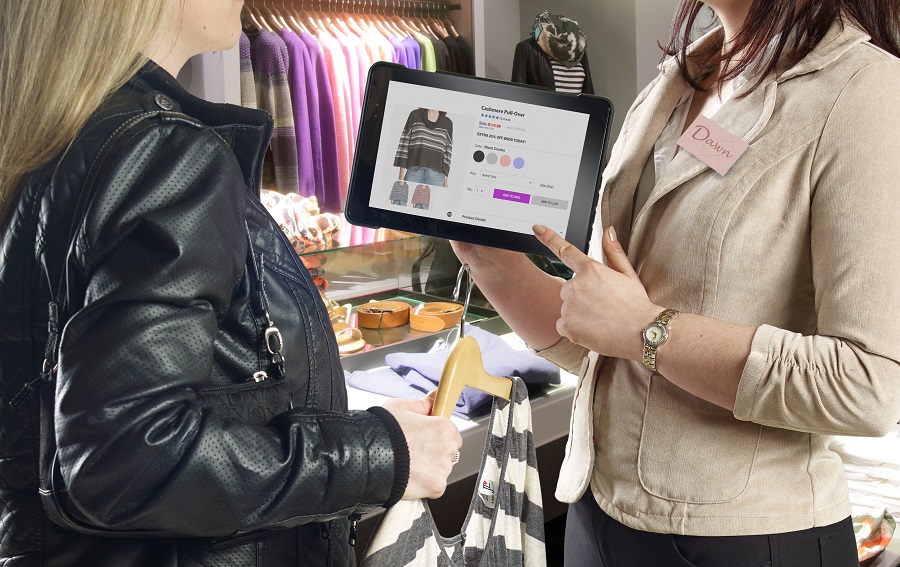 Trends in Women's Fashion to look out or this Season.
Clothes have come a long way from being just a garment to protect the body. Today it is a reflection of the personality, status and taste of the wearer. While for many years, fashion trends were quite stringent, with one style of dressing dominating the season, today, fashion and trends are a lot more laid back, allowing people to wear clothes they feel comfortable in. The woman of today looks fashionable in a simple top and jeans with a pair of flat shoes as well as in a formal dress with a pair of stilettoes. As long as she carries it with confidence, she can pull off anything that catches her fancy.The fashion scene this season is all about comfort, along with a celebration of all things feminine. We see a resurgence of the girly frills, fringes and flowers. And we see them in everything, from dresses, tops, skirts as well as sharis and salwar kameez's. While bold and bright colors are still in vogue, a number of fashion houses are slowly turning to soft pastels, light lemon yellows, and nude shades in preparation for the coming seasons.
Sporty wear is becoming a huge trend all over the world and women in Bangladesh are also catching up. This is increasingly getting popular among young university students as they add a hint of glamour to all day comfort. Add this to a pair of branded sneakers and a fashionable cap and you're good to go, following the likes of the popular Kardashians. Asymmetric cuts are dominating the season as seen in most high end boutiques in Bangladesh. Several forms of this trend can be seen with dresses, blouses, tops and kameezes featuring a sleeve on one side, with no sleeve on the other as well as skirts and dresses having one side shorter than the other. Baring the shoulder is also a major trend, with off-shoulders and cold shoulders selling out like hotcakes. A newer trend catching on is the inclusion of 'lantern sleeves.
This is a full sleeve gathered at the end and attached to a drop-shouldered garment. The sleeve looks full blown, accompanied by elastics at the cuff. Nowadays it can be seen on everything from jackets to dresses. To finish off the look, a statement neck-piece adds just enough of the oomph factor and brings it all together. Stripes and checks are making a massive comeback with monochrome pinstripes coupled with colorful and 3 dimensional embroidered flowers dominating the runways and the fashion houses. Nothing radiates youth and beauty like fringes and flares. These can be seen gracing all items of clothing, many even flaunting more elaborate designs with layers of fringes to bring movement to fashionable dresses. Flares are seen not just in tops, but in skirts and trousers too, with flared pants and waist ties adding a trendy touch to the overall look. And to usher in the spring, flower motifs are fully a-bloom, being the pattern of choice for a lot of fashion conscious women. In the realm of traditional wear, short kameezes coupled with last season's cigarette pants are still in vogue but so are gharara styled pants pleated in layers towards the bottom.
In saris, while muslins and Jamdanis will always be in style, more and more women are experimenting with different textures in their drapes, from half silks to Gadwals, right down to the staple Katan. For the modern woman in Bangladesh, choices in fashion are manifold and she has a greater choice today to flaunt the look that she is most comfortable, no matter whether she wants to go ethnic, contemporary or a fusion of east-meetswest. The Bangladeshi woman of today is more empowered than ever and knows how she can use her fashion statement to make her mark in every field.
Why Visual Merchandising is Important in the Fashion Industry
When you know that you make the best and most fashionable creations, the first thing you would want to do is to bring forward your best creations to your customers attention? You would like to engage them and encourage them to buy more from your store, thereby ensuring more sales and making better use of your outlet space? If you've been in the business long enough, you'll know that this process of engaging your customers should start even before they set foot in your outlet. Even before your customers take a look at your products, they have their minds already made up about whether they want to buy from you.
A major contributing factor to this is the first impression they get when they enter your store. This makes it all the more important to make your outlet look and feel as inviting as possible. Many elements can be used by visual merchandisers in creating displays including color, lighting, space, product information, sensory inputs (such as smell, touch, and sound), as well as technologies such as digital displays and interactive installations. The goal here is to use a combination of techniques to attract customer attention, lure them into your store, influence purchasing decisions and bring them back for more. With attractive window displays, your customer will get a feel of what your brand stands for. Whereas using in-store design will enhance the atmosphere and ambience of your store. Efficient, customer friendly environment makes shopping easier for consumers. Scientific studies show that the right environment that appeals to all five senses of the shopper encourages impulse buying and influences the customer to buy a product, even if it they would have otherwise considered it high priced. Space management is also important, as clutter tends to cause anxiety in the psyche of the client blocking the intention to make a purchase. So you have to carefully consider your store layout.
Other important factors include displaying your best apparel on attractive looking mannequins, which have been elaborately styled to match latest trends. A Point of Sales display can also be helpful in drawing your customer's attention to new products, or those on special offer. In the end, once your customer has selected what they like, they should not feel any kind of inconvenience when checking out. So it is of utmost importance to keep your cash counters clutter free, your cash-out employees efficient and polite and to install a strong, efficient and accurate POS system to speed up the process.